Enterprise Performance Management and Business Intelligence solution bridges the gap between the strategies set by top management and the execution of the strategy by operational staff. It streamlines the execution of strategy and ensures accountability. Its objective is also to provide timely and compliant reporting, and help companies optimize cost and improve profitability. EPM provides the framework for establishing processes that are needed to meet strategic objectives and for monitoring the execution of these processes.
Business Intelligence solutions utilize advanced SAP BusinessObjects reporting, dashboard, analysis and data management tools to empower your users and enable effective, informed decisions based on solid data and sophisticated analysis. Enterprise Performance Management solutions built using SAP BusinessObjects Planning and Consolidationenable your financial organization to achieve greater strategic alignment, improve data visibility and increase control. What's more, you get more accurate planning, shorter budget cycles and easier consolidation.
EPM/BI solutions include:
BPC
BW
BO/BI
Xcelsius Dashboard
Notes Management
Strategy Management

SAP Planning and Consolidation
PGH Group is an EPM solution designed to empower users of all skill levels to access and interact with financial and operational information. PGH Group unifies and streamlines the planning, budgeting, forecasting, and consolidation processes of your business. PGH Group is:
Familiar and easy to use, enabling rapid adoption by leveraging native Microsoft Office tools (e.g. Excel) and web browsers accessing a central database.
Unified planning & consolidation in one product, leading to lower total cost and ease of ownership, maintenance, administration, and deployment.
Owned & managed by business users, allowing users to manage processes, models, and reports, while still allowing IT to govern and monitor system changes centrally.

PGH Group can improve budget cycle times, facilitate compliance with regulatory and financial standards, reduce external audit costs, instill stakeholder confidence, and reduce business risk.
PGH GroupLabs ensures that you get the most out of your PGH Group investment by partnering with you to develop the solution to meet your needs. Our years of experience and focus on empowering users set us apart as true partners to your business success.
An example of processes one can execute in PGH Group is listed below. This is by no means a full list. Our clients go on to implement further processes, often with minimal external help, to analyze greater parts of their business over time.
Top down and bottom up financial planning and budgeting
HR, capital, project, marketing, sales, procurement and FX analysis, reporting and forecasting
Management Reporting
Sales and Operations Planning (S&OP)
Statutory Consolidation including complex eliminations and compliance with Generally Accepted Accounting Principles (GAAP), International Accounting Standards (IAS), International Financial Reporting Standards (IFRS), Financial Accounting Standards Board (FASB), and Sarbanes-Oxley (SOX)
Corporate Dashboard Design using Dashboard Designer
Forecasting, rolling or periodic
Cashflow reporting, budgeting and forecasting
KPI and performance tracking
What-if scenarios

Sap Business Intelligence
PGH Group consultants implement the project and help you go live methodically. Our consultants can implement your BW as a turnkey solution with little assistance from the functional and technical resources of the company; also we offer the needed assistance to your internal team. The BW project can be installed in parallel with other SAP on-going projects.
PGH Group BW Consulting Services include:
Setup of Hardware Infrastructure and Installation of SAP BW Software
BW customization, infrastructure development and implementation
BW Data Configuration, Development.
Data Modeling and Data Reporting and Data Extraction.
Construct an appropriate data model addressing the key issues facing your business areas
Design and development of Generic Business extractors, Operational Datastores, Infocubes,
Replacement of legacy reporting systems with SAP BW and Business Objects Reporting
Integration with other SAP solutions such as CRM, APO, SRM and SEM
Creation of enterprise data warehouses with SAP BW.
Self Service SAP BW reporting using Bex and Business Object Tools
Post-Implementation Support
End User Training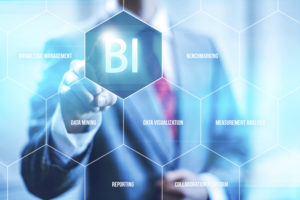 Business Intelligence with SAP Business Objects
Utilizing the suite of business intelligence products offered by SAP Business Objects, PGH Group offers Business Objects consulting services to help you empower your users to make effective, informed decisions based on trusted data and delivered in formats appropriate for the user. We strive to support your organization's efforts to provide new insights that can help users make intelligent decisions. We work with clients to assess and plan business intelligence (BI) strategy, develop relevant visual representations of processes and performance, deploy dashboard tools, and create informative management and operational reports. Each of our engagements is crafted with the objectives of rapid implementation, quick return on investment, reduced risk and knowledge transfer to your staff. Whether you're looking for a complete solution, expert guidance for your team as they implement a system or a review of an existing system, PGH Group can help.
Our services include:
BO Enterprise System Design, Development and Integration
System Implementation
Migration solutions
SAP BW /EPM and SAP Business Objects Integration
Universe /Business Layer Design for Complex Landscape
Corporate Dashboard Design using Dashboard Designer
BO tools Education
Self Service Reporting using BO tools
Performance Tuning in Reporting
SQL Optimization in Semantic Layer

If you have any queries related to the services. contact us